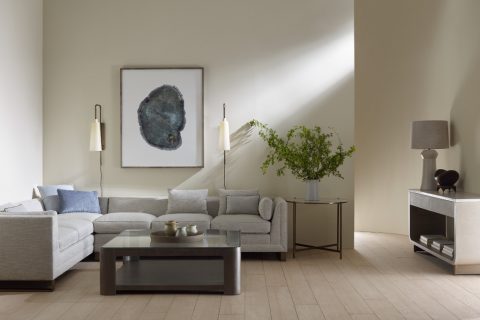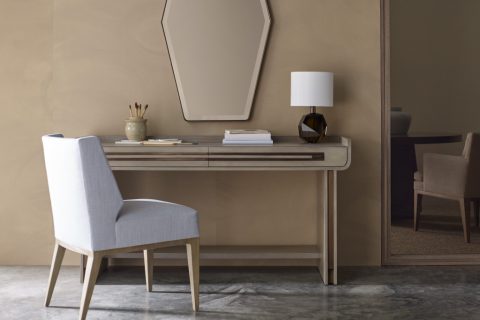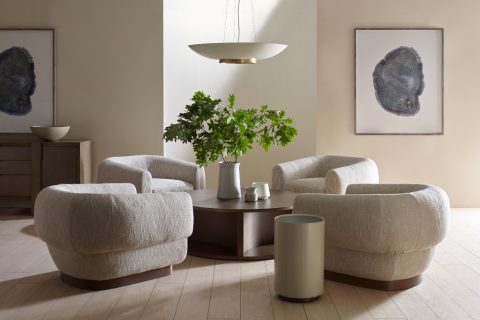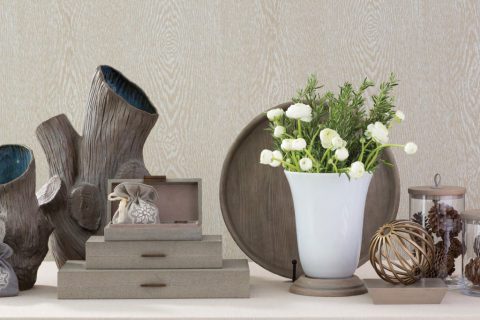 Barbara Barry
Iconic Luxury American Furniture
Barbara Barry creates iconic luxury American furniture that is engaging, warm, and welcoming, reflective not only of the designer's outlook on living well, but also the brand's birthplace in Los Angeles. Moved by the nature of Southern California, Barry draws inspiration from the subtle colors and textures that she experiences in her home state to create designs that are comfortable yet elegant. In addition to Barry's own furniture and home accessories, she also designs a line for Baker.
What sets Barbara Barry apart from other designers is her consistent principles of design that have not changed, even through her evolution as an artist. She has said that her work is a mirror of her life, its influences and its resolutions; however, her principles of Simplicity, Harmony and Balance can still be seen in everything she does. Her pieces possess clean, elegant lines and gentle colors that often stem from her work as a watercolor painter. The result is a level of comfort and refinement par excellence.  
Today, Barry's designs and furnishings have graced some of the world's most distinguished homes and estates. Her flagship at Siam Paragon gives CHANINTR customers a glimpse inside her world. Not only does her showroom feature works designed by her, but also a curated selection of her favorite items, sourced specifically for her discerning Thai customers. Visit Barbara Barry's flagship at Barbara Barry, Siam Paragon, 3rd Floor. 
Visit the Store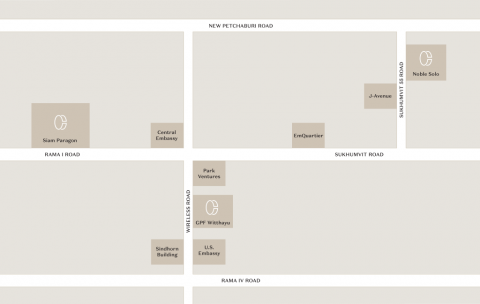 Find Barbara Barry at:
Opening Hours
Monday - Sunday
10 a.m. - 7 p.m.
Also at this Store