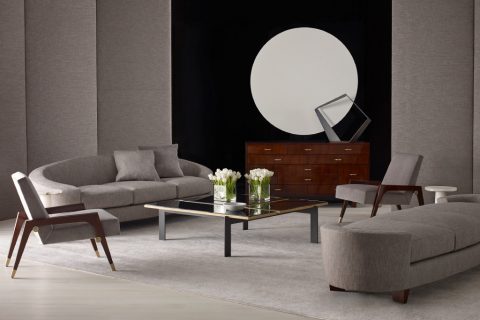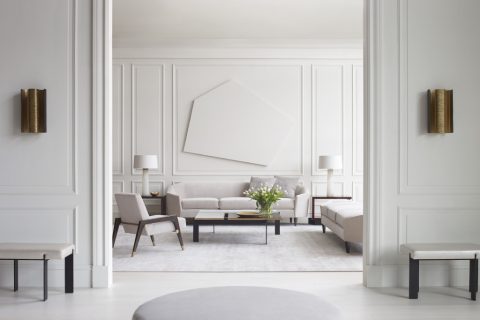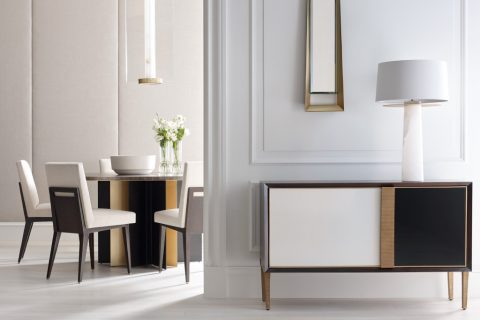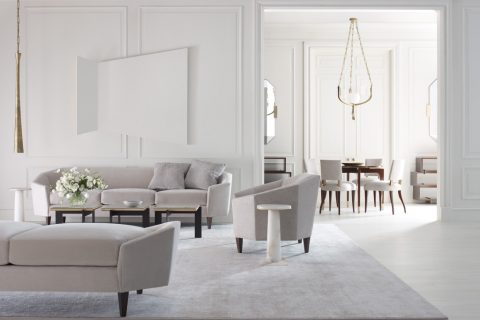 Baker
The Finest in American Classic Furniture
One of the first brands we partnered with, Baker produces modern classic furniture of the highest quality and is available exclusively in Bangkok at our Siam Paragon showroom. For more than 120 years, the luxury American furniture brand has used traditional carpentry and manufacturing methods to create classically inspired pieces in some of the world's best homes and palaces. Its reputation for craftsmanship excellence has led to collaborations with renowned designers, including Thomas Pheasant, Barbara Barry, Jean-Louis Deniot and more.
Baker has proven to be popular with Bangkok interior designers as well as CHANINTR customers. The brand's simplicity, elegance and supreme craftsmanship can be seen in every Baker piece that arrives in our showroom. Existing customers often speak to the timelessness of their Baker collection, passing on pieces to the next generation as a family heirloom. Visit us at Baker, Siam Paragon, 3rd Floor.
Thomas Pheasant
Thomas Pheasant is an internationally recognized interior designer who is known for his modern elegance style. Using neutral palettes, Pheasant designs calm, luxurious interiors that emphasize elements of quality and comfort. His diverse accomplishments have been widely published in the most prestigious design magazines around the world. In 2005, he was named "Dean of American Design" by Architectural Digest. Today, the AD100 designer is based in Washington, D.C. His firm continues to take on residential and commercial projects around the world. Pheasants' signature pieces with Baker include the Constellation mirror, Athens lounge chair, Bevel cabinet and Perspective mirror.
Barbara Barry
Barbara Barry is among the world's most prominent and talented designers. Currently based in Ojai, California, Barry's interiors are known for being quietly beautiful, elegant yet livable. Her inspiration comes from the natural world and her collection with Baker emphasizes her goal to create home furnishings that evoke calm and serenity in a world of modern chaos.
Jean-Louis Deniot
French interior designer Jean-Louis Deniot is recognized for his eclectic and emblematic interiors. Inspired by 20th-century vintage furnishings, and with a nod to the grand presence of aristocratic décor, Deniot's debut collection for Baker is at once serene and sexy, yet casual and refined. The designer plays around with antique golds, soften with muted grays, and brought to light with touches of ivory and white. The collection is versatile and beautifully layered.
Laura Kirar
Laura Kirar's collection for Baker blends diverse influences to create relaxed and elegant designs. Kirar's love for travel and dedication to supporting indifenous crafts inform her creations. The wide-ranging influences in her collection range from Art Deco to Moorish and European detailing. Projects ranging from high-end residences to award-winning commercial interiors, restaurants, showrooms and hotels populate the Kirar portfolio.
Visit the Store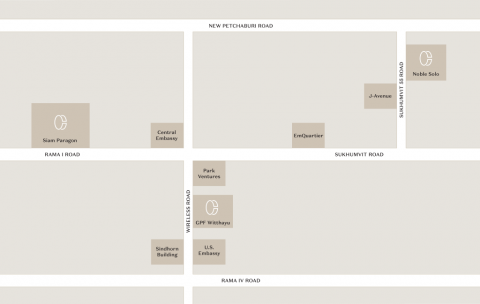 Find Baker at:
Opening Hours
Monday - Sunday
10 a.m. - 7 p.m.
Also at this Store